Training, equipping and connecting pioneers and evangelists to go and make countless followers of Jesus.
Grow in your devotion to God and share what you have in fresh and creative ways.
ANNOUNCEMENTS
APPLY NOW: We are now accepting applications for all courses beginning September 2021. The new prospectus is available to download from this site now.
WELCOME to Tim Cox, our new 'Dean of Operations'. Tim is married and has 3 children. As a passionate evangelist, we are really excited to have him on team.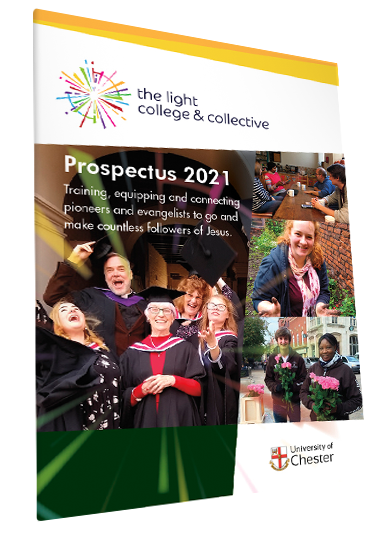 2021 Course Prospectus
Everything you need to know about The Light College courses and the ways you can study with us
Join us on social media for the latest developments and news
The Light College and Collective, Abbey House, Abbey Green, Chester, CH1 2JH
Telephone: please contact us using one of the e-forms, as above, as we are unable to staff the office and phone regularly at present