Pioneer new ways of being church through creative mission and evangelism
The Light Collective is an exciting new co-operative for individuals and groups (projects, ministries, communities) who share a desire for pioneering new ways of being church, for mission and evangelism.
We recognise that pioneering and evangelism can be lonely work, so the principal aim of the Collective is to connect and resource pioneers in order that they might share their experience, wisdom and learning with one-another, and provide on-going support and encouragement along the way. As with The Light College, there is a strong sense of community around the Collective, which many of our members find invaluable.
Recently, it was really great to see Collective members actively engaged in mission and evangelism during the Coronavirus emergency through our 30 day #BeTheLight prayer and activity challenge (visit our Facebook page via the link at the bottom of this page to find out more).
Membership of The Light Collective is now FREE
(though monthly donations towards the running costs are welcomed).
Membership benefits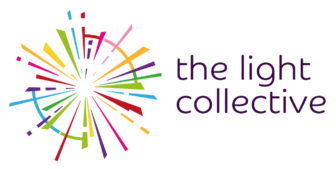 It is anticipated that membership will grow to become an interconnected pioneer/evangelist network, supporting Alumni, current students and external evangelists and pioneers; a place where ideas can be exchanged and discussed, where links can be formed and connections made.
Member access includes:
Termly e-newsletter and closed Facebook page membership

Access to shared resources via Google Drive (in development)

Access to forum Bulletin-Board *NEW* (coming soon)

Reduced rate or free attendance at all "Gatherings" and one set up day per year

Reduced rate or free attendance at Continuing Professional Development training events
Although membership is free, restrictions on membership may still apply – membership is provided without discrimination but solely at the discretion of the Light Collective, who reserve the right to refuse or remove membership without explanation; if you are not a current or former student or staff member of the Light College, you should either be working as a pioneer or evangelist, or be able to articulate how you will contribute and enhance the network.
Some of our group members making a difference where they live:
The NET Community, Chester
…is a small evangelistic community which also serves as a placement for full-time Light College students. We meet together one day each week to pray, worship, share food and engage in missional outreach to the local area.
Lighthouse Café and Arts Centre, near Cambridge
…is a community café and arts venue in a beautiful rural village location (behind 8 Sand Road in Great Gransden, open on Tuesdays 10am-3pm). People have found the Lighthouse Café to be a good place to make new friends, have some peace and quiet, read the papers or make use of creative space. Lighthouse Café has been made possible through the generosity of people's time as well as a generous grant given to The Light Project by The Baptist Insurance Company.
Salut Coffee Shop, Blackpool
…is a place where you will find welcome but where there is also 'active demonstration of the Christian message' – offering Jesus not so much that you notice at first but enough that if you sit for a while you won't miss him. Salut means both 'hello' and 'salvation'. Many of Salut's customers are Christians, with it often feeling that there is an air of the Spirit mingling with the aroma of coffee.  Practically, Salut have a pay forward scheme, are part of the chatty cafe movement, sponsor a Compassion child and hold a fortnightly bible study… but most of all they just seek to make friends and sell amazing coffee.

Join The Light Collective
Connect with others, and pioneer new ways of being church, for mission and evangelism.
All Light Collective members can contribute to the resources page. 
FREE for ALL to join
Please complete the contact form below. We'd love to hear from you.
Joining:
You can join as an individual or a group. It's absolutely free to join, although we ask all members to consider making a one-off or regular donation to help us cover our costs. 
Contact or study with us